New for our High School Players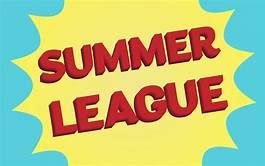 Update - June 2021 Summer league schedule is located here.
We're really excited to roll out our new Summer League for High School players. Here are details below.
We've also added an option for players to register for the summer league individually at $55.00 per player. This includes a jersey/t-shirt. Visit this link to register.
egistration: The Team Roster and Waiver Form will be used to register each team. Please use this link to register your team. Charge or checks can be made out to LPYSA. Please include team name on checks.
Cost per team is $600

Team Roster and Waiver Form are due June 10th.
Dates: The season will run from the week of June 21st and end no later than the first week of August.
Game Schedule: schedule depending on # of teams registered.
Minimum of 8 games per team

25 min halves, 5 min halftime break

Games will be on Monday's and Wednesday's

Games may start as early as 6:00, 7:00, 8:00 and 9:00
Fields: Small sided.
Referees: Single Referee per game. Refs will be provided