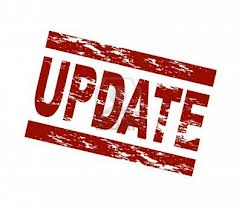 LPYSA Update Regarding COVID-19 and impact on the Spring 2020 season
Update #3: Thursday, March 26, 2020
After a second conference call with the County, I wanted to provide you all with another update regarding the Spring 2020 season. At this time, the plan is to begin practice on Monday, April 27th when school is supposed to return to session. Until that time, all practice and game sites are closed. The County is trying their hardest to provide a program this season, but due to the fluidity of the situation, they simply cannot provide any definite dates or a specific plan moving forward. Another update will probably be made available by the middle of April. LPYSA is currently discussing how we will proceed if the season is canceled in regards to refunds or rolling credits to the Fall season. We will not address this issue until the County officially makes a final decision themselves. As the weather hopefully begins to warm up, please encourage your kids to go outside and practice as much as they can. Have fun with it and encourage them to challenge themselves. Google "individual soccer drills" for your specific age group as there are a ton of resources out there. We are all hoping to see you soon. Thank you for your patience in these odd and uncertain times. Please stay safe and healthy.
For the LPYSA Board,
Ryan Mudd, LPYSA President
Update #2: Friday, 3/13/2020
Families
We have received an updated from the county. Given the current health concerns surrounding Coronavirus (COVID19) and the recent notice from Governor Larry Hogan to close public schools from March 16 - March 27, 2020, Charles County Public Schools has withdrawn our practice permits for CCBOE Schools for the same time period. LPYSA does not have any access to fields until at least Monday, March 30.
LPYSA has decided to suspend ALL club activities to include team trainings/practices, games, and tournaments effective immediately through Friday March 27, 2020 at the earliest.

Charles County Parks has postponed all activity indefinitely. This applies to all LPYSA related programs. We will be evaluating conditions daily to determine when to reinstate Club activities. We will communicate with you via email, website and Facebook as we have updates.
We continue to be hopeful that our kids will get to play a FULL spring season. If you have questions or issues, please reach out.
Thanks for your patience and understanding.
Update #1: Thursday 3/12/2020
Hello all.
We are closely monitoring and collaborating with Charles County Parks staff, CCBOE, our leagues and our state organization, MSYSA regarding how we will address the impact of COVID-19 virus on our club.
Many tournaments for this upcoming weekend have been cancelled. Please reach out to your coaches to confirm. We are scheduled to open Monday for practices at this time but this situation is very fluid. We do expect further impact to our club in the coming days. Please monitor our club website, Facebook and your email for further developments.
Thanks for understanding.